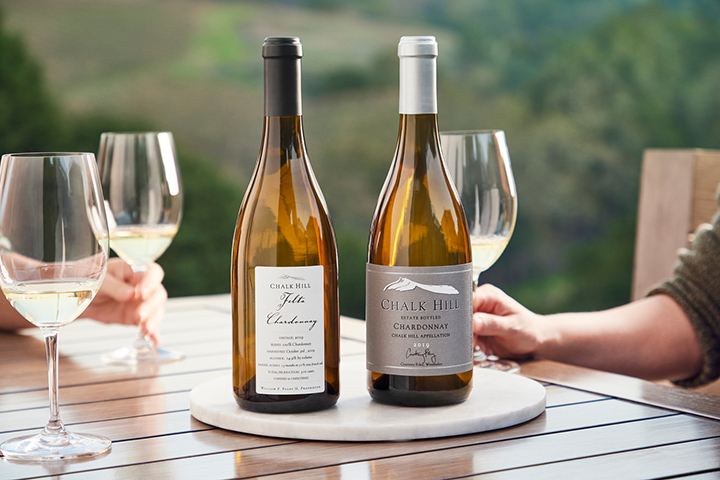 Vineyard Overlook Experience
Enjoy a seated tasting on the terrace overlooking picturesque views of our estate vineyards while learning about our history, terroir and passion for the wines of special place.  Each tasting highlights a flight of four wines, and showcases the incredible diversity and character of our estate vineyards.
90-Minute Experience | $40
Members receive up to 4 comp tastings and 20% off of additional experiences, after joining the wine club.
Add to the Experience – Culinary Options:
---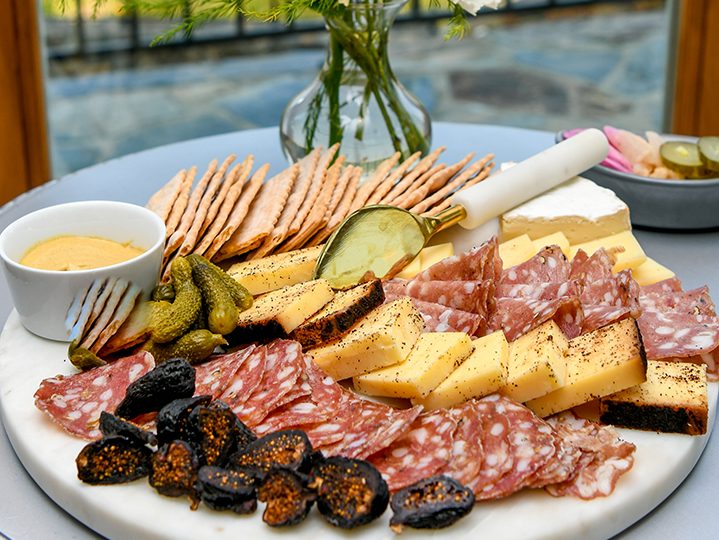 Cheese and Charcuterie Platter
Featuring: Two Journeyman Meat Co. Salumi | Three Local Artisan Cheese | Pickled Estate Vegetables | Honeycomb | Estate Fruits | Housemade Pinot Gris Mustard
One Platter Feeds 2-6 Guests
Wine Club Price: $40 | General Public: $50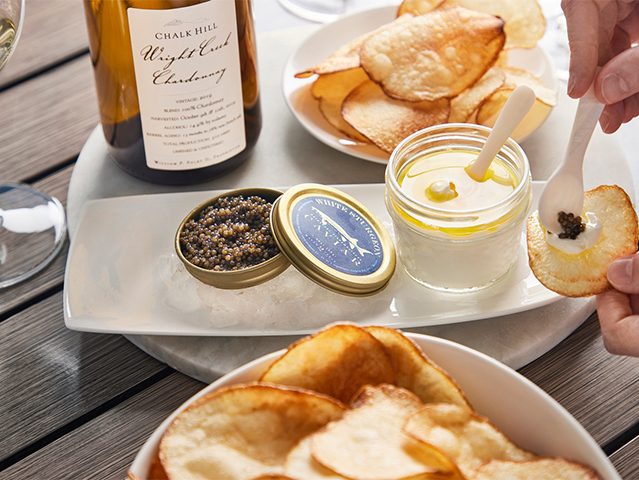 Classic Caviar Pairing
For an extra indulgence, add a tin of American White Sturgeon Caviar which is wonderfully decadent with our Estate Chef's Crispy Housemade Potato Chips, crème fraîche and pairs with our Estate Chardonnays. 
Wine Club Members: $75 | General Public: $95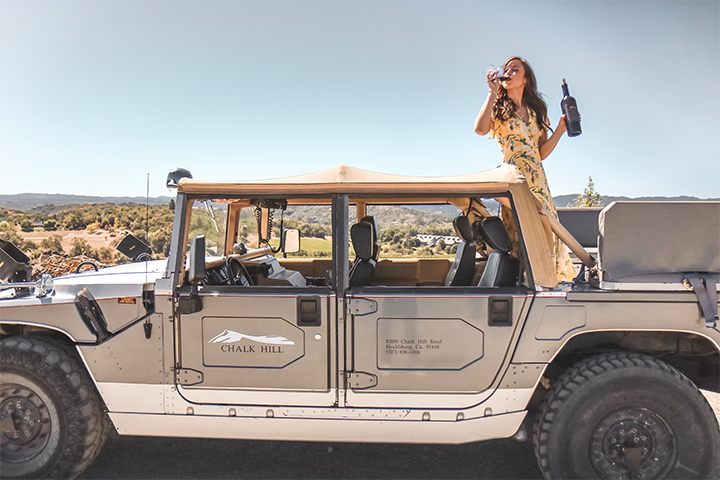 Estate & Garden Hummer Tour & Tasting
Explore the natural beauty and stunning views of Chalk Hill Estate on this elite Hummer tour and tasting. This unique and immersive experience highlights wine, food and nature all grown right on our estate in the diverse terrain of Sonoma County's rolling hills.
Your afternoon begins with a seated tasting on the terrace where you will learn about the rich history and winemaking philosophy of Chalk Hill Estate while tasting a selection of white wines including our flagship varietal, Chardonnay. Next, journey in style with your host in the Chalk Hill Hummer to discover the incredible diversity of our 1,300-acre estate, touring through its sustainable vineyards and naturally preserved native oak woodlands. You'll stop along the way for a walk through our organic culinary gardens to explore, taste and learn about the season's bounty from our estate gardener and enjoy seasonal garden-to-table bites paired with our estate wines.
Availability: Thursday – Sunday 10:30am
2 Hour Experience | Wine Club Price: $95 | General Public: $105